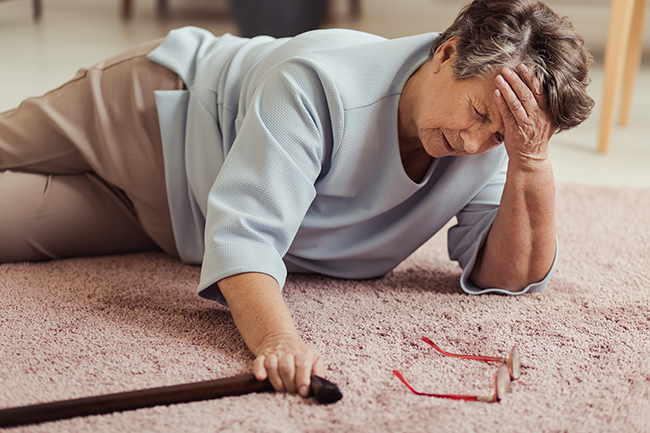 When it comes to the safety of anyone who is at risk of losing their independence, spending long periods of time alone, or recovering from surgery, it's important to act before an accident happens. Precautions such as leaving a spare key with a trusted neighbor, immediately cleaning up any spills on the floor, never sharing personal information in public (which could invite burglars), and keeping all daily living necessities at a convenient and accessible place can make a big difference when it comes to staying out of harm's way. Palmerton Telephone Personal Emergency Alert can also help. This 24-Hour a day emergency response service can help maintain or regain the independence many of us take for granted.
It is available to anyone within the Palmerton Telephone serving area AND to nearby communities, including Walnutport, Slatington, Lehighton, Parryville, Weissport, Kresgeville, Saylorsburg and Effort.
It's peace of mind for as little as $17.95 a month!
Our trained technicians install the alarm unit.
A waterproof alarm sender, either in the form of a wristwatch or pendant summons help at the press of a button.
Local Operators are able to talk and hear the caller through a special console. After determining what help is needed, they will notify up to four predetermined contacts, including 911. These can be family, friends, emergency personnel or caregivers.
The equipment has power failure and restore options and an inactivity alarm.
Commonly asked questions:
Can the operator hear me all of the time?
No. The Personal Emergency Alert system connects to the phone line for voice and sound only when it is activated by you. You must be within voice range of the console, as it acts like a speakerphone.
What if I accidentally push the button to activate service?
You will have the ability to reset the alert while it is dialing. If the call does connect to our operator, just explain that you do not have an emergency.
Can I wear the pendant in the shower?
Yes. The pendant is waterproof, and for your protection, should be worn in the shower or bathtub.
Will Personal Emergency Alert work if the power goes out?
Yes. The internal standby batteries will allow you to use the alarm unit even if there is a temporary power outage.
Don't wait until after something happens to you or a loved one – call us today at (610) 826-6650.